ISO Tank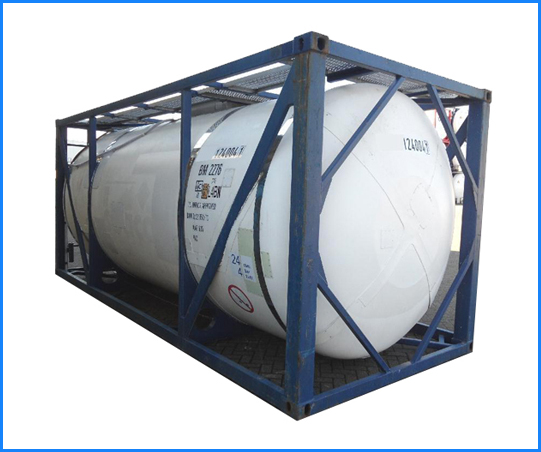 A tank container is built to the ISO Standard, making it suitable for different modes of transportation. Both hazardous and non-hazardous products can be transported in tank containers.

A tank container is a vessel of stainless steel surrounded by an insulation and protective layer of usually Polyurethane and aluminum. The vessel is in the middle of a steel frame. The frame is made according to ISO standards and is 19.8556 feet (6.05 meters) long, 7.874 feet (2.40 meters) wide and 7.874 feet (2.40 meters) or 8.374 feet (2.55 meters) high. The contents of the tank range from 27,000 to 40,000 liters (5,900 to 8,800 imp gal; 7,100 to 11,000 U.S. gal). There are both smaller and larger tank containers, which usually have a size different from the ISO standard sizes.

Material of Construction (MOC) Offered : - CS (IS 2062 Gr A/B, SA 516 Gr 60/70, BQ), SS 316, SS 304, SS 316 L, SS 304 L. SS 310, MONEL, INCONEL, TITANIUM, HASTALLOY, PP/FRP ETC.